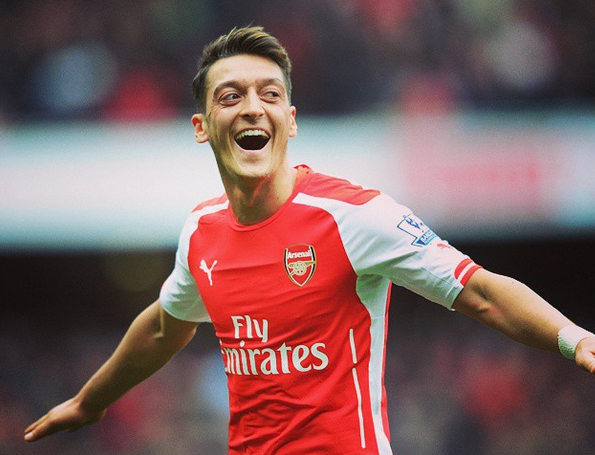 Football pundit and former Liverpool striker Michael Owen stated that he still believes Raheem Sterling is a better player than Arsenal star Mesut Özil.
Owen caused a social media storm when he first made the claim on BT Sport show Fletch & Sav.
The ex England international said: "He's better than Ozil. I think he's better than Welbeck."
See More:
Arsenal News
Turkish Football Abroad
Mesut Ozil sparks rumours of Arsenal move for Julian Draxler
Owen then went on to claim that Özil is not even close to the level of Sterling on Twitter.
"It seems my claim that Sterling is a better player than Özil made some headlines today. Is there a debate? Not even close," Owen tweeted.
Owen stood by his comments for a third time this time on BT Sport's Football Tonight on Monday 20 April.
The former Real Madrid star was asked if he still stuck by his Sterling comments, to which he responded: "Yes of course I do."
Owen also downplayed Özil's second assist in the 2-1 win over Reading in the FA Cup semi-final but did accept that the 26-year-old is a good player.
"That second goal will go down as an Ozil assist won't it, but it was all to do with Sanchez," he added.
"He is a very good player."
Özil provided two assists in the Gunners 2-1 win over Reading in the FA Cup semi-final.
Piers Morgan ridiculed Owen's latest outbursts following the Reds FA Cup semi-final exit against Aston Villa at Wembley on Sunday.
Morgan shared a tweet dated April 4, 2015 in which Owen claimed Sterling is better than Özil, that Liverpool will win the FA Cup and that Arsenal won't make the Premier League top four.
Arsenal are currently second in the Premier League and have won 14 out of the 16 games Özil has played in since returning from injury.