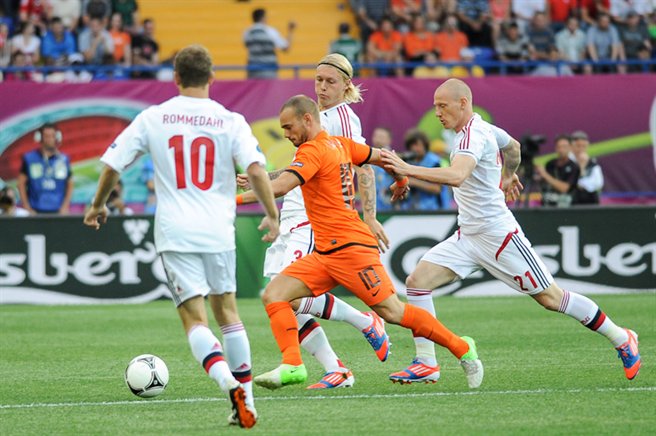 Moggi – 'Sneijder would only make the bench at Juventus' [divider]
Former Juventus sporting director Luciano Moggi believes that Galatasaray playmaker Wesley Sneijder would only make the Serie A giants bench.
"Personally, I wouldn't sign him," he told Radio CRC.
"The player hasn't shown desire to come to Juventus and I don't think he'll be a major reinforcement.
"He is only good for the bench."
Sneijder's agent Guido Albers recently revealed that he wants his client to consider a move to Juventus.
"There have been no talks between Juventus and Galatasaray over the transfer of Wesley Sneijder," Albers said.
"However, if Sneijder wants to play at the 2016 European Championships I think it would be in his best interests to consider Juventus."
Galatasaray have been reluctant to part ways with Sneijder and would only consider an offer in the region of €20 million.
Sneijder joined Galatasaray from Inter in 2013 for €8 million and still has just under two-years left on his contract.