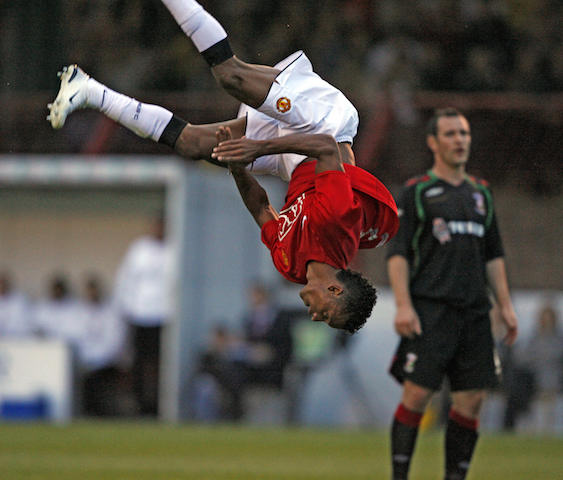 Stoke City assistant manager Mark Bowen believes that Luis Nani should not have left Manchester United at such a young age.
Bowen stated that Nani could have stayed in the Premier League and that he is a big player.
"In my opinion, he left the Premier League far too early. He had his time at Manchester United and had been a big player for them and he seemed to drift away rather than step into another club in the Premier League," he told Talk Sport.
Bowen also hinted that Nani should consider making a return to the Premier League.
"If he is ready to come back, then I'm sure there will be a lot of clubs interested in him," he added.
The assistant manger confirmed that Stoke City have joined the race for the Portuguese international who is reported to have an €8.5 million release clause.
"I know there is an interest there. Valencia are a big club but it is the draw of the Premier League," Mark Bowen told talkSPORT.
Valencia are reported to be closest to signing Nani but he did recently reveal that he would consider a return to the Premier League.
Nani did enjoy a lot of success in England winning four Premier League titles and the Champions League.
The 29-year-old will make a final decision on his future after Euro 2016 according to his agent Lucas Brascherini.
"Nani will make a decision on his future once he is back but he is looking to leave Fenerbahce," Brascherini was quoted as saying by AS.
The Portuguese international is reported to be unhappy at Fenerbahce after a falling out with head coach Vitor Pereira.
Nani does have another two-years remaining on his Fenerbahce contract but is keen on leaving after falling out with head coach Vitor Pereira.
See More
Manchester United will regret not signing Bayern star, says Nani