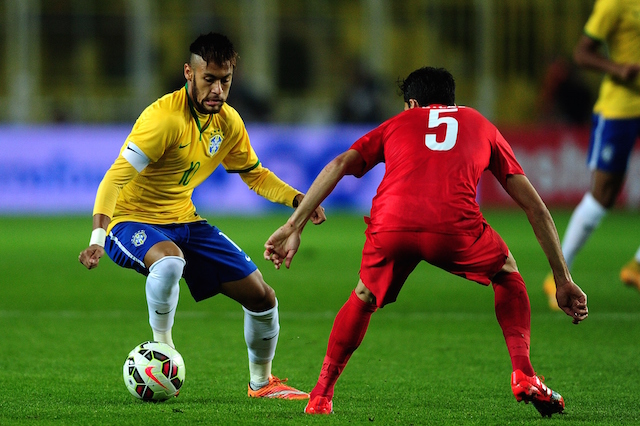 Barcelona's latest transfer Arda Turan has taken to social media to thank Neymar for his hospitality.
The Turkish international spent the evening at Neymar's place as a guest and posted a selfie alongside Neymar with the following caption, "Thank you for opening your house to me my brother."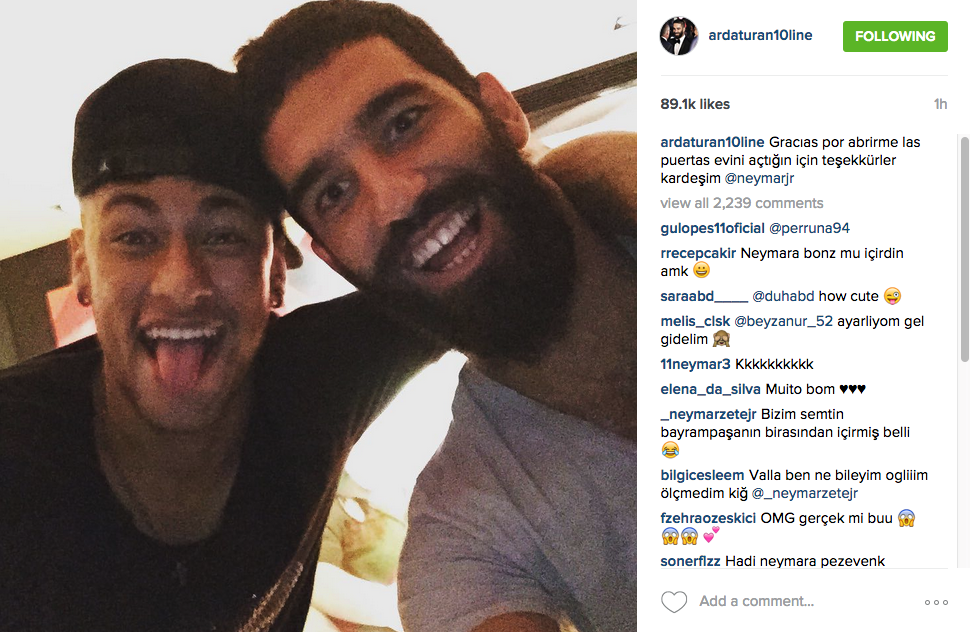 Neymar also posted a picture along side Arda with the following caption, "With my bro Arda Turan."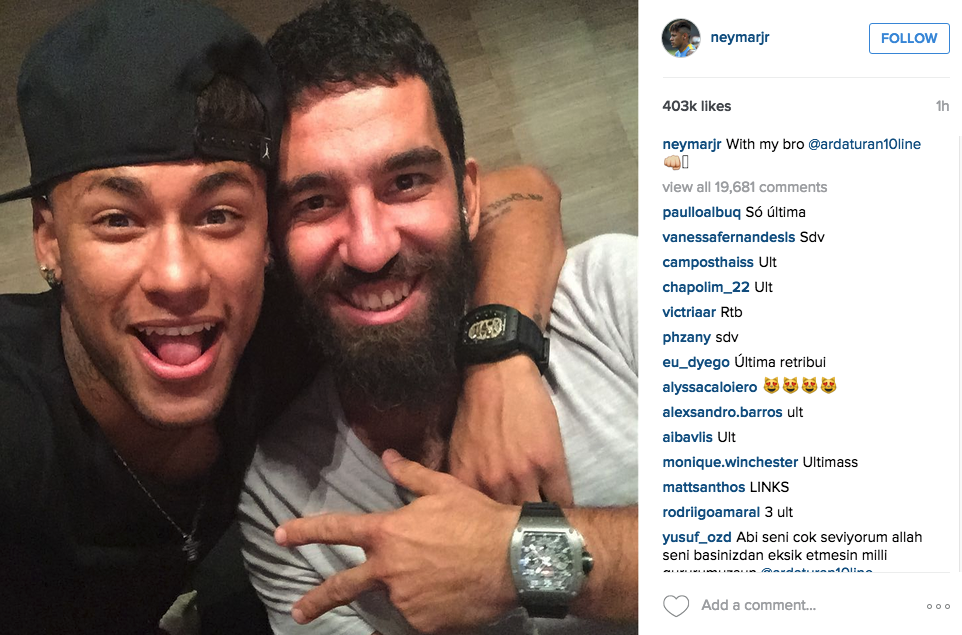 The 28-year-old recently completed his £24 million transfer from Atletico Madrid to Barcelona. Turan signed a five-year deal with the La Liga champions reported to be worth £6 million per-season.
The Turkish international was expected to feature in the pre-season but the transfer ban also applies to friendly games.
Barcelona can sign players but cannot register them until at least January. Turan will not be able to play a professional game for the La Liga champions until the new year.
The 26-year-old provided six assists and scored three goals in 46 appearances for Atletico Madrid last season.
See More
Galatasaray set €15 million price tag on Chelsea target
€13m Sunderland bid for Fenerbahce striker rejected