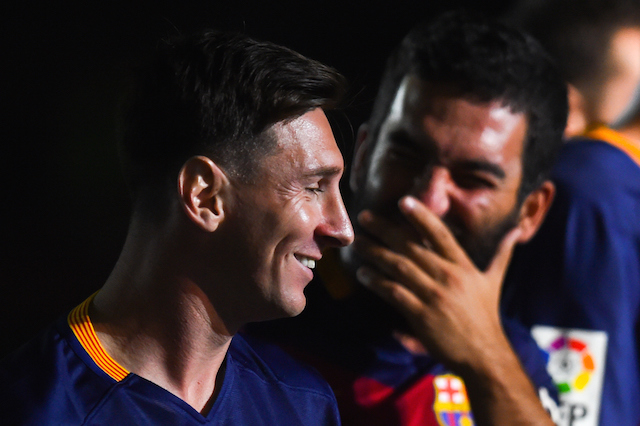 Arda Turan made his debut for Barcelona yesterday in the Copa del Rey Last 16 first-leg against rivals Espanyol after spending the past few months on the sidelines.
Turan took part in a Q&A before the game with Yahoo and made some interesting statements in regards to Spanish football as well as his teammates Messi and Neymar.
The bearded winger believes what makes Spanish football great is the balance between beauty and tactical systems.
Turan highlighted teammates Messi and Neymar as prime examples of great players who are able to keep their discipline and keep to their designated roles.
The 28-year-old was responding to a question regarding the differences between Spanish and Turkish football. Turan believes that players in Spain get a better footballing education and as a result have more tactical knowledge and understanding.
"Spanish football is mostly based on playing. The stadiums and fields are the forefront: the field is nice and the ball is nice. Although there are the best players in the world playing in our league, it has a system. You see Neymar and Messi, they remain in their positions. Teams act to beautify football and play their own fields. I think this is all about the system. And players are very advantageous as they know where to position themselves thanks to the education of playing football for a long time," Turan told Yahoo.
See More
7 Barcelona players to have worn the No 7 shirt – The Magnificent 7
Barcelona Player Profile: Arda Turan – The Bearded Genius