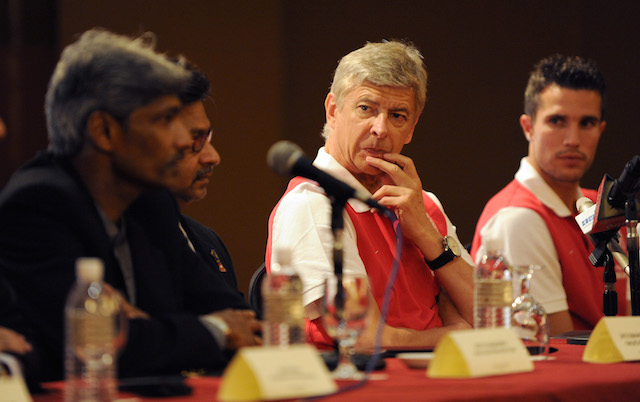 Arsenal manager Arsene Wenger has stated that there is no need to act urgently regarding Mesut Ozil's contract situation.
The French tactician has told Arsenal fans that there is no reason to be concerned despite Ozil having just 24 months remaining on this contract.
Arsenal's star forward Alexis Sanchez's deal also runs out in 2018 and is yet to hold talks over a new deal.
"We keep that internally, and we make progress always. But it's not always a quick process," Wenger was quoted as saying by ESPN.
"They still have two years contract, so there's no urgency as well," he said. "There is no reason for Arsenal fans to be concerned.
"At the moment we have priorities that are a bit different. Most of the time the extensions of a contract are done outside the transfer window because it gives you a bit more time and focus on that."
The quote comes amid a report in the German outlet Bild which states that the 27-year-old is open to a move back to Real Madrid. Ozil enjoyed a successful spell at Madrid where he won the La Liga title.
Arsenal have not been able to rival their fellow Premier League giants in the transfer market this summer despite finishing as runners-up and guaranteeing Champions League football – unlike Chelsea and United.
Mesut Ozil is a doubt for Arsenal's Premier League opener against Liverpool at the Emirates on Sunday, kick-off is at 16:00 (GMT).
SEE MORE:
What Man Utd star Pogba shares in common with West Ham summer signing