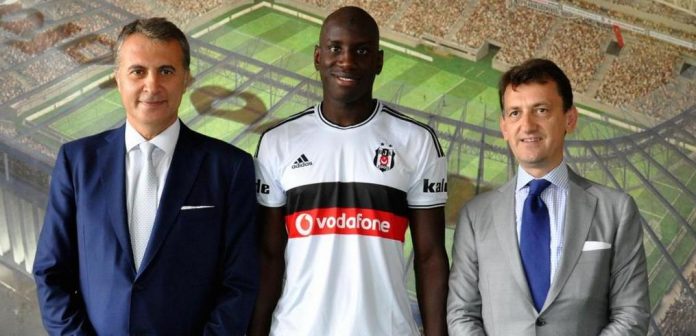 Nouma – 'I wish I could have taken Besiktas fans to the disco' [divider]
Former Beşiktaş striker Pascal Nouma revealed that he wish he had took Black Eagles fans to the disco during his time playing in Istanbul.
Nouma only played for two seasons at Beşiktaş but become a cult hero. Black Eagles fans would chant, 'Pascal take us to the disco," at games and he is still a popular celebrity figure in Turkey today.
"Beşiktaş fans are very creative," Nouma said.
"I love their chants, I only wish I had taken the fans to the disco but now Demba Ba has the chance to take them to the mosque."
Beşiktaş fans now chant, "Demba take us to the mosque," due to Ba being an observant muslim.
"It is a shame Demba hasn't had the chance to play at the Inönü stadium," Nouma said.
"He would have performed even better playing at home. 
"It would be wrong to make comparisons between Demba and myself, we have totally different characters. 
"I was more aggressive and volatile, Demba is more calm and wins fans over with how humble he is. 
"I made many mistakes as a player I realise that more as I grow older, Demba has a great personality and is a very responsible player. 
"I hope he goes on to become a club legend."
Nouma played for Beşiktaş in the 2000-01 and 2002-03 seasons where he achieved legendary status among the Black Eagles fans.