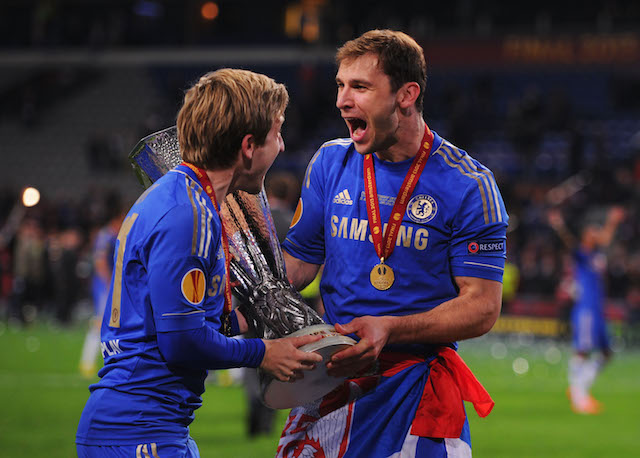 Trabzonspor beat Sivasspor 1-0 at the Avni Aker to move into 8th place in the league table just seven off a top-four spot.
Aytac Kara scored probably one of his finest goals on 61 minutes to win the game for the home side. Coincidently he scored on the exact minute that Trabzonspor fans celebrate each home game as it represents the postal code of the city – 61.
On-loan Chelsea winger Marko Marin started for the Black Sea Storm but was unable to add to his goal or assist tally.
Marin has a total of two goals and five assists in all competitions for Trabzonspor this season.
TRABZONSPOR 1-0 MEDİCANA SİVASSPOR:
Stadium: Hüseyin Avni Aker
Referee: Halil Umut Meler
Trabzonspor: Esteban, Bosingwa, Mustafa Yumlu, Akakpo, Yusuf Erdoğan, Okay Yokuşlu (Dk. 46 Ramazan Övüç), Aytaç Kara, Cavanda, Marin (min. 46 Özer Hurmacı), Erkan Zengin (min. 79 Muhammet Demir), Cardozo
Manager: Hami Mandıralı
Sivasspor: Korcan Çelikay, Cicinho, Boye, Oumari, Ziya Erdal (min. 39 Emre Öztürk), Yiğit İncedemir, Taouil, Tanase (min. 56 Burhan Eşer), Beykan Şimşek (min. 77 Hasan Kabze), Chahechouhe, Texeira
Manager: Mesut Bakkal
Goal: min. 61 Aytaç Kara (Trabzonspor)
Yellow Cards: min. 45+1 Marin, min. 64 Ramazan Övüç, min. 79 Akakpo, min. 90+3 Mustafa Yumlu & Cardozo (Trabzonspor), min. 84 Oumari, min. 90+3 Yiğit İncedemir & Emre Öztürk (Medicana Sivasspor)