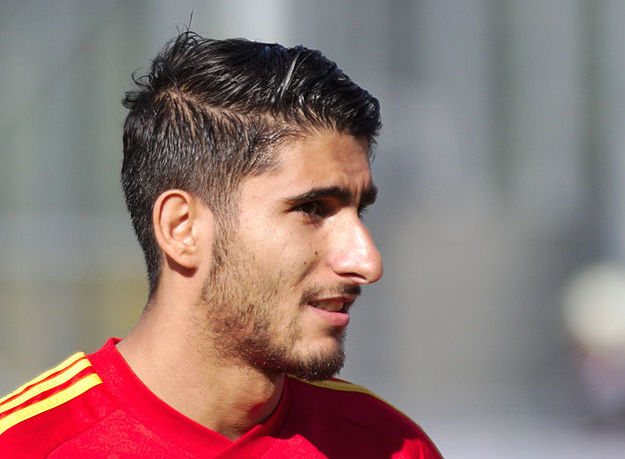 Spartak Moscow winger Aras Özbiliz faces punishment over comments made about head coach Murat Yakın according to APA.
Özbiliz sparked controversy when he suggested that the reason Yakın sent him to train with the reserves was because of his ethnicity.
"Many players don't understand what's going on in the team. They can't believe it. They could not get it why I was sent to Spartak-2. They want to know the reason but I have no answer yet. Maybe it's because I am an Armenian and the coach is a Turk," Özbiliz said.
See More:
Watch Arda Turan Nutmeg Gerard Pique in Slow Motion
Turkish footballers abroad
Spartak's Director General Roman Askhabadze criticised Özbiliz for his remarks and underlined that he will be punished.
"We had a meeting with Ozbiliz. He has violated the terms of the contract and will therefore be fined. Ozbiliz admitted to be wrong for acting emotionally and that he is ready to take the penalty. However, Araz Ozbiliz held that the media has actually misinterpreted his statements," Roman Askhabadze said.
The 24-year-old joined Spartak on an €8 million move from Kuban Krasnodar in 2013.
Özbiliz was born in in the Bakırköy district of Istanbul, Turkey to Armenian parents and moved to the Netherlands as a child where he later played for Ajax.
The Spartak star could have represented Netherlands at international level but opted for Armenia instead.