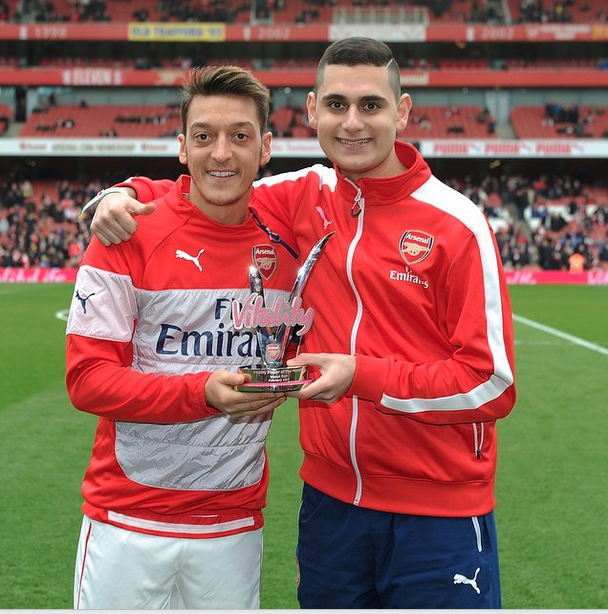 Mesut Özil has been selected as one of the nominations for the PFA Fans' Player of the Season award powered by 90min.
Arsenal have a total of three players in the top 10 list, Santi Cazorla, Alexis Sanchez and Özil.
See More:
Arsenal News
Turkish Football Abroad
Mesut Ozil sparks rumours of Arsenal move for Julian Draxler
The shortlist will be reduced to the five players with the highest number of votes on Tuesday, 19 May.
The winner will then be announced on Tuesday, 26 May.
Özil won last months PFA Fans' Player of the Month award and was also chosen as Arsenal Vitality Player of the Month for April.
The 26-year-old has been in impressive form since returning from an injury that saw him out of action for three months.
Özil has scored four goals and provided eight assists for his teammates in 2014-15.
The Gunners have won 15 out of the last 18 games in which Özil has featured in since the turn of the year.
The Top 10 is as follows:
Sergio Aguero
Santi Cazorla
Diego Costa
Philippe Coutinho
David De Gea
Eden Hazard
Harry Kane
Mesut Ozil
Alexis Sanchez
John Terry
​
Vote now at ​fanawards.90min.com​.