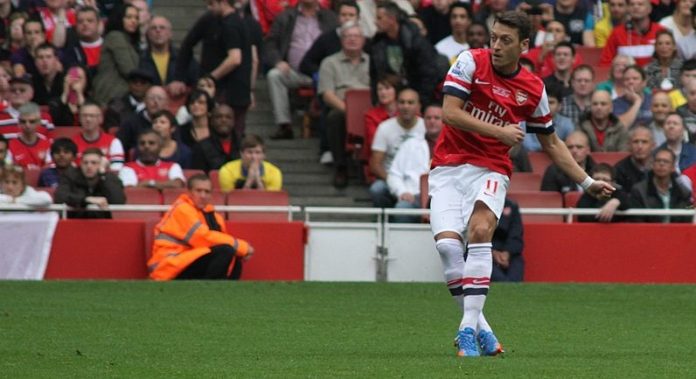 Özil claims father pushed him into Arsenal move from Real Madrid [divider]
Mesut Özil was pushed into joining Premier League side Arsenal from Real Madrid by his father according to Madrid based newspaper Marca.
According to the report, Mustafa Özil, who was acting as his sons agent, arranged the transfer from Madrid to Arsenal and make significant profit from the deal.
The report also stated that Özil misses Madrid 'every day' and often thinks 'what if' when seeing how successful they were last season.
The 26-year-old playmaker is understood to be furious with his father for pushing him to join Arsenal against his wishes.
Özil's father filed a lawsuit against the Arsenal star this week due to commission from a deal with a watch company that had not been paid.
Case 2b = 242/13 concerned a family dispute between Mustafa and his son. Özil's father claimed € 600,000 commission from an advertising contract and 30,000 € commission from a deal with a watch company had not been paid.
Özil recently replaced his father with his sibling Mutlu Özil as chief executive officer of his sports agency, Özil Marketing GmbH.
The World Cup winner joined Arsenal in September 2013 from Real Madrid for a record £42.5 million.
The Arsenal star is currently out with injury and is not expected to return until the new year.