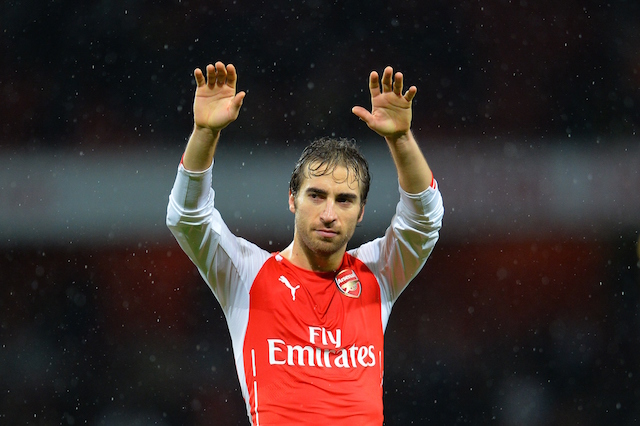 Arsenal midfielder Mathieu Flamini has stated that he refrains from heaping praise on his teammate Mesut Ozil.
The France international said that he prefers to push Ozil to achieve more instead.
"We like to challenge ourselves. That's why I don't like to be the one to tell him he's [Ozil] a top player," Flamini told SkySports.
"Of course he is and he has done lots already but he can do more.
"We are winners, when we talk among ourselves we say: 'Why aim for the sky, when there are footprints on the moon?"
Ozil has a close relationship with Flamini. In-fact Theo Walcott described the special bond the two players have as being 'Flamzil' and went as far to say: "They go to the gym together, have massaged together I wouldn't be surprised if they even share a house together."
The Germany international posted five pictures on his Instagram account posing with the Frenchman on his Instagram in the month of April alone and Flamini has also admitted having a special relationship with the World Cup winner.
Ozil now has six goals in all competitions this season as well as 16 assists in the Premier League.
See More
Barcelona Player Profile: Arda Turan – The Bearded Genius
Three reasons Arda Turan could be a success at Barcelona