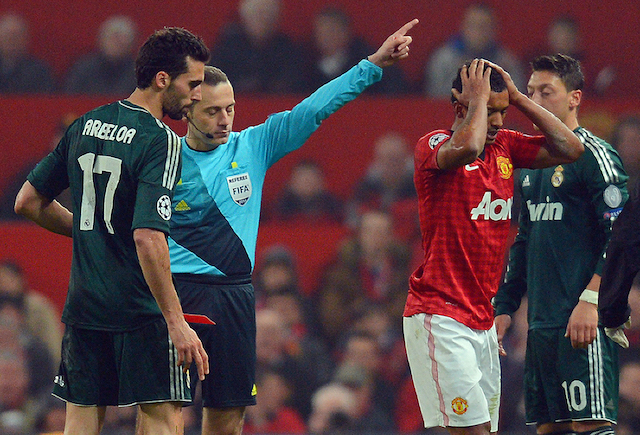 Arsenal beat German giants Bayern Munich 2-0 at the Emirates in Champions League Group E midweek.
Mesut Özil scored the decisive second goal just before the final whistle but there were doubts at the time that the ball had even crossed the line.
Replays showed that the ball had indeed crossed over the line but luckily for Arsenal the fifth official did not need any video assistance as he was able to spot and award the goal to Özil.
The referee was of course Turkish official Barış Şimşek who was part of Cüneyt Çakır's assistant team for the important European competition clash.
"[For my goal] I had a shot at goal and Manuel saved it brilliantly. After two or three seconds I saw that the referee was signalling a goal and I was relieved. It was clear that we had won the game at that point and I'm pleased with that," Özil told the official Arsenal website.
Turkish referee Cüneyt Çakır officiated the game alongside assisstant referees Bahattin Duran, Tarik Ongun, additional referees Hüseyin Göçek, Barış Şimşek and fourth official Çem Satman.
Çakır is the most experienced Turkish referee at International and European level and has taken charge of over 70 UEFA matches including the Champions League final last season.
See More
Arsenal boss Arsene Wenger is happy with Mesut Ozil says agent
Man Utd legend David Beckham is Barcelona star Arda Turan's role model