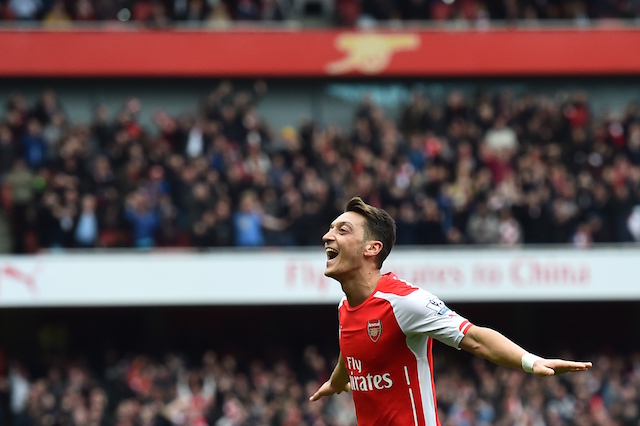 Arsenal beat Aston Villa 2-0 at Villa Park to temporarily move into first place in the Premier League table.
Mesut Özil provided yet another assist this time setting up Aarson Ramsey with the second goal in what was his 13th assist in 15 Premier League games.
No other player in the league has provided as many assists as Özil this season but he has just four goals in all competitions and is at times a little frustrated that he does not receive the same service he provides to his teammates according to Arsenal boss Arsene Wenger.
"Mesut is an absolute complete collective player and is sometimes frustrated that he does not get the same service back but he is a very important link in our game," Wenger said speaking to Sky Sports after the game.
Wenger had tasked Özil with scoring more goals this season compared to last and while the World Cup winner has been getting into more forward positions and taking more shots it is clear that his assist providing ability is for now at least superior than his finishing.
Özil is expected to start for the Gunners on Monday 21 December against Premier League giants Manchester City.
See More
5 little-known facts about Barcelona star Arda Turan
Is Mesut Ozil finally showing his true colours at Arsenal?