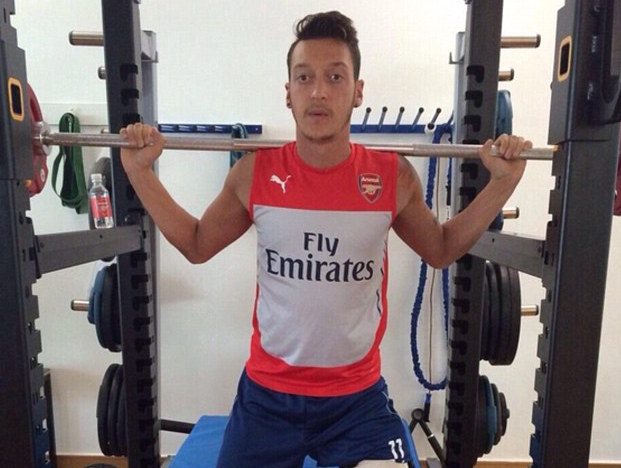 Ozil will look better in the mirror after training in the gym says Arsenal boss [divider]
Arsenal head coach believes Mesut Özil will enjoy looking at himself in the mirror more following his intensive workout program but warned the 26-year-old that there is more to football than pure strength.
See More:
Arsenal News
Turkish Football Abroad
Mesut Ozil reveals he has a sixth sense
"It's better when you look in the mirror!" Wenger was quoted as saying on the official Arsenal website.
"It is not only down to pure strength when you play football. It is down to when to switch your strength on and the timing of your switch on.
"I know players like Claude Makelele, for instance, were not monsters, but when he went for a challenge he had the technique to use his strength in a very efficient way. It is a technique more than a power."
The 26-year-old played his first game against Stoke City two weeks ago since damaging his knee ligaments during a 2-0 defeat to Chelsea in October.
Özil has been using his time on the sidelines to work on his strength in the gym.
The World Cup winner has been keeping his social media followers up to date with his physical development.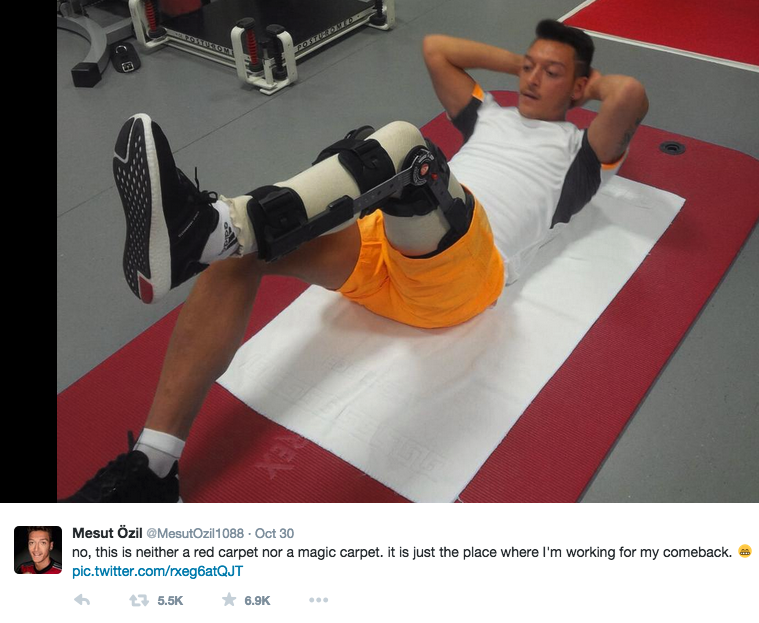 The 26-year-old attacking midfielder has a huge social media following.
Özil has 7.93 million Twitter followers and almost 26 million Facebook likes making him the most followed Arsenal player on social media networks.
The record £42.5 million Arsenal signing has made two assists and scored one goal in ten appearances for the North-London based club this season.