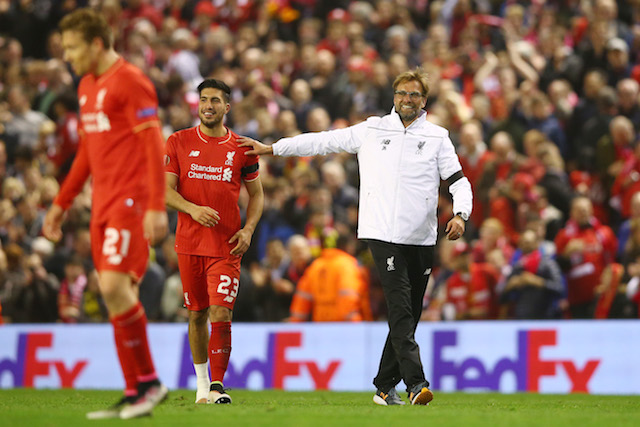 Manchester City star Ilkay Gundogan knows all about Liverpool boss Jurgen Klopp from the time they spent together at Borussia Dortmund.
Klopp was responsible for unearthing Gundogan's talent and putting him on the map during his time in charge of the Bundesliga giants.
Gundogan has been fortunate enough to work under the stewardship of two of the most highly rated managers in modern football in Klopp and current boss Pep Guardiola.
The Germany international of Turkish origin has a lot of respect for Klopp and describes him as being a world-class manager.
"Both are world-class managers with their own qualities. It wouldn't be fair to say Jurgen is more emotional but when you see him on the sidelines living every minute, it's not hard to understand why Dortmund were so successful under him," Gundogan was quoted as saying by the Express.
Gundogan does however, believe that Guardiola is a genius and that there is probably no other manager in the world who can do what he does.
"Pep is equally passionate but in a different way. He is more like a genius who reads the game and covers every situation imaginable. He is always showing us how to create space and find solutions and there is no manager like him, which makes him probably the best in the world," he added.
City have won all eight games under the command of Guardiola since he took charge of the Manchester based outfit.
Gundogan scored his first goal in his Premier League debut in City's 4-0 victory over Bournemouth over the weekend.
See More
How to pronounce Man City signing Ilkay Gundogan