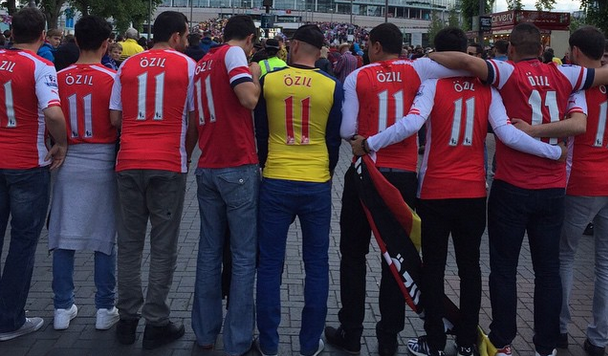 Arsenal fans filled the stands at Wembley to back their team ahead of the FA Cup final but a group of them really caught Mesut Özil's eye most notably because of the back of their shirts.
The group of nine presumably Arsenal fans stood in a row with their backs turned to reveal the number 11 and the name Özil at the back of his shirt.
Özil shared the picture on his Instagram account alongside the caption: "LaFamilia."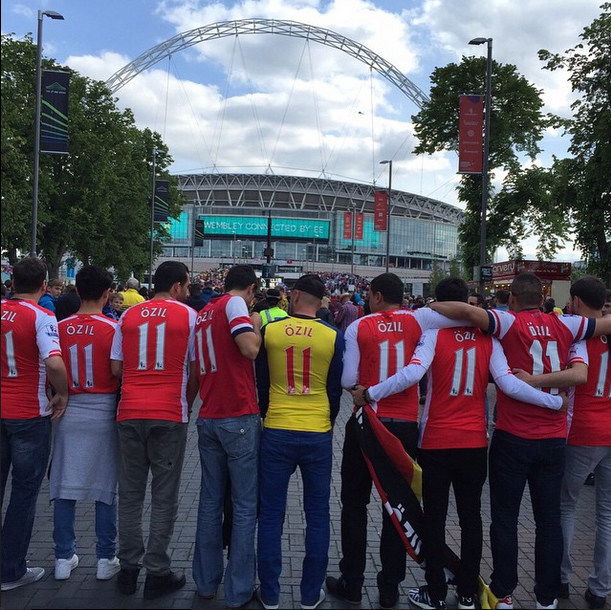 See More:
Arsenal News
Turkish Football Abroad
Guide to pronouncing Mesut Ozil
Arsenal ended up winning the final against Aston Villa by a 2-0 scoreline in what was their second consecutive FA Cup title.
The World Cup winner has a great FA Cup record having won all ten of the 10 cup games he has played in. Özil has two goals and four assists in the FA Cup over the past two seasons.
Mesut Özil's record in the FA Cup:
10 Matches
10 Wins
2 Goals
4 Assists
The 26-year-old has a huge social media following including, 2.5 million Instagram followers, 9.4 million Twitter followers and almost 28 million Facebook likes making him the most followed Arsenal player on social media networks.