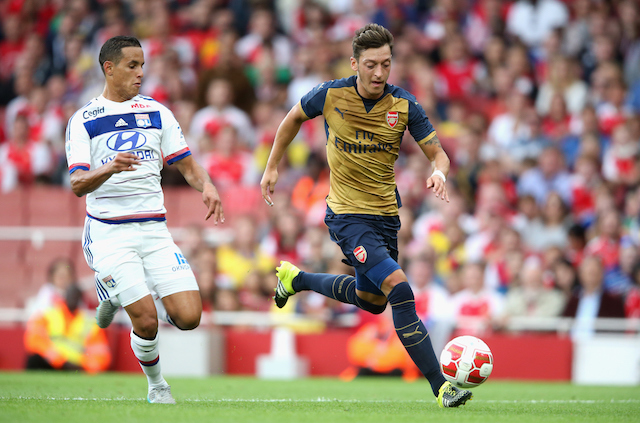 Arsenal trio Aaron Ramsey, Mesut Ozil and Santi Cazorla all look to be in high spirits going into this weekends encounter with Chelsea in the Premier League.
The Gunners come into Saturday's clash on the back of consecutive wins in the Premier League over Southampton and Hull City, a hard earned draw away to PSG and a League Cup win over Nottingham Forrest.
The trio were pictured by Arsenal laughing during a squad photo shoot.
Both Ozil and Santi Cazorla are expected to be included in Arsene Wenger's starting line-up this weekend.