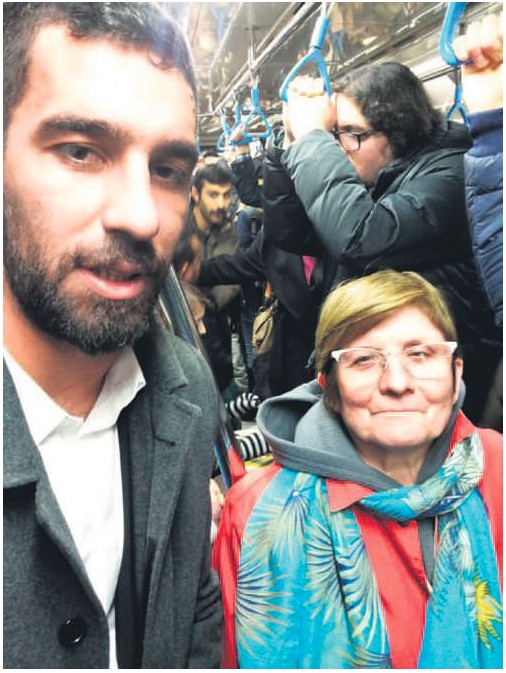 Barcelona star Arda Turan took time out of his preparations for the Espanyol derby next week to travel back to Istanbul to open his new restaurant 'Arşiv' as well as meet friends and family.
Turan is currently the highest paid Turkish international but still likes to use public transport as he demonstrated yesterday when he took the metro to Osmanbey in Istanbul.
The bearded winger even took time out to take a selfie with a 68 year old grandmother called Cihan Sarıkaya on the underground.
Cihan told the Akşam newspaper: "It is great that he still travels with ordinary people he is a humble kid and I was surprised that he took a picture with me."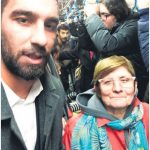 Turan grew up in the working class neighbourhood of Bayrampaşa in Istanbul before making a name for himself at Galatasaray and earning a record breaking transfer move for a Turkish international player to Atletico Madrid in 2012.
The 28-year-old became the third Turkish international player to join Barcelona when he signed for the reigning La Liga champions over the summer transfer window.
See More
5 little-known facts about Barcelona star Arda Turan
Is Mesut Ozil finally showing his true colours at Arsenal?