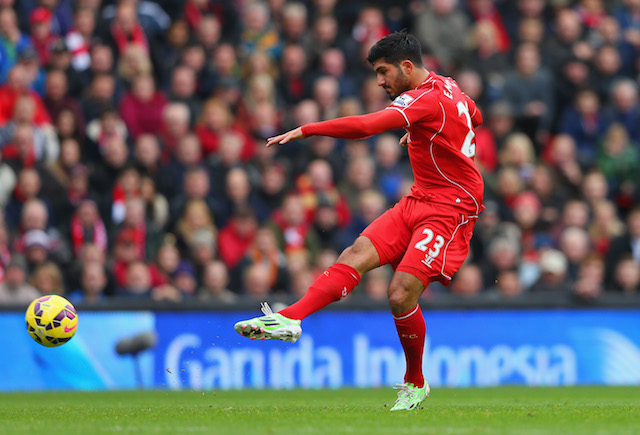 Liverpool star Emre Can put the finishing touch on an impressive 'keepy uppy' challenge the Reds pulled off during training..
Several Liverpool players were involved in the move including Philipe Coutinho and Daniel Sturridge but it was Can who put the icing on the cake.
The Germany international of Turkish origin then proceeded to celebrate the as if had won the World Cup while Sturridge uploaded the clip to his official Instagram page.
Can has fought his way back into the Liverpool team since recovering from his injury and is expected to start against Sunderland over the weekend.