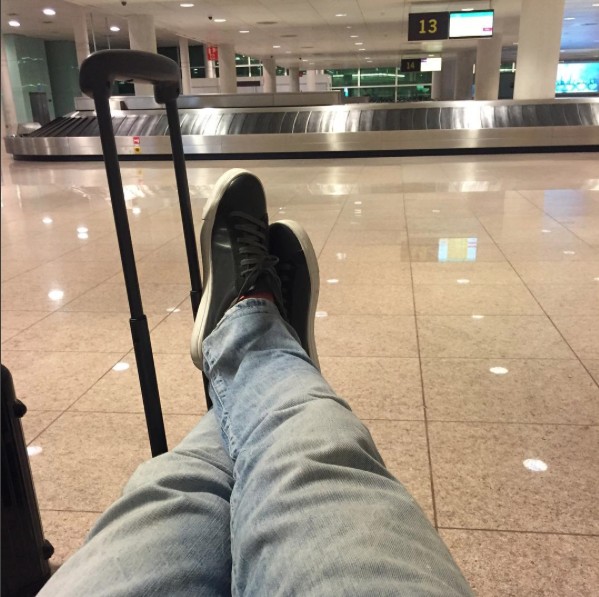 Barcelona star Arda Turan has returned to Spain after his trip to Istanbul to pick up the GQ 'Man of the Year' award.
Turan was presented with his award at a gala event held by GQ in Istanbul attended by more than 600 personalities from the world of sport, art and business.
The 28-year-old shared a picture on Instagram with his feet up at the airport alongside the caption: "İyi geceler bona nit buenas noches."
The Turkish international has had a busy 2015 joining Barcelona on a five-year deal from Atletico Madrid and playing a key role in the Crescent-Stars reaching the 2016 European Championships.
The Turkish national side is unbeaten in their last 11 games and Turan has started in 10 of them. The Crescent-Stars had a 2.5 percent chance of direct qualification going into the Czech Republic game in the Euro 2016 qualification groups
Turkey managed to book a place in the summer tournament after winning their last three games against the Czech Republic, Iceland and the Netherlands.
Turan has however, been unable to play for Barcelona due to the FIFA transfer ban that has been imposed on the club.
The bearded winger will be able to make his debut for the reigning La Liga champions against Granada at the Nou Camp in January.