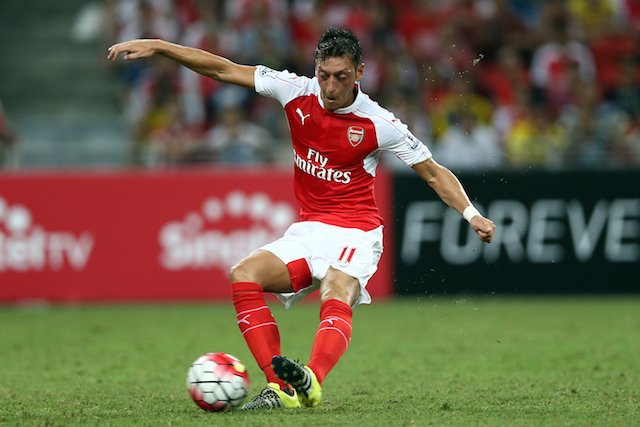 Arsenal playmaker Mesut Ozil has stated that he is counting down to the Gunners clash with Manchester United today in the Premier League.
The north London based club find themselves in forth place in the League with 24 points after 11 games and are two points behind Liverpool who sit in pole position.
Ozil shared a photo of himself during first team training with Arsenal and stated that he is fully focused on this weekend encounter with Man United.
Mesnwhile, Jose Mourinho's side have gotten off to a turbulent start to the season and are already eight points behind the league leaders.