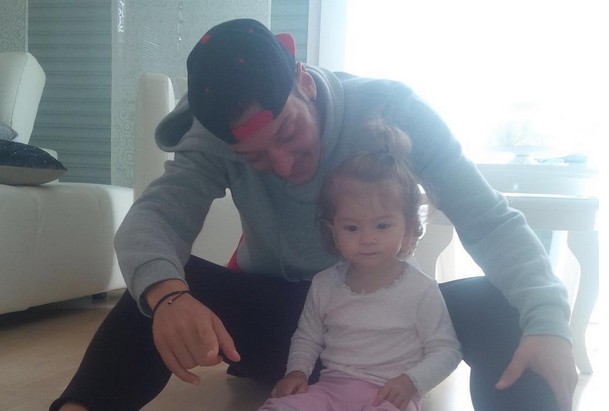 Arsenal star Mesut Özil played a starring role in his sides 3-0 win over Manchester United at the Emirates on the weekend.
The World Cup winner scored his first goal of the season and provided an assist in the Gunners victory that took them into second place in the Premier League.
Özil celebrated his day off after the victory spending it with family and uploading a picture playing with his little niece Mira onto his Instagram account.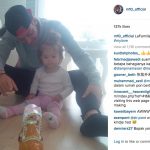 The World Cup winner often throws up a hand sign that resembles an M after scoring goals.
The M hand sign is not something Özil picked up from the 'Bloods' and the 'Crips' whilst on holiday in Los Angeles this summer but a loving gesture towards his young relative.
The 26-year-old's Instagram and Twitter is full of pictures throwing up 'M' hand signs.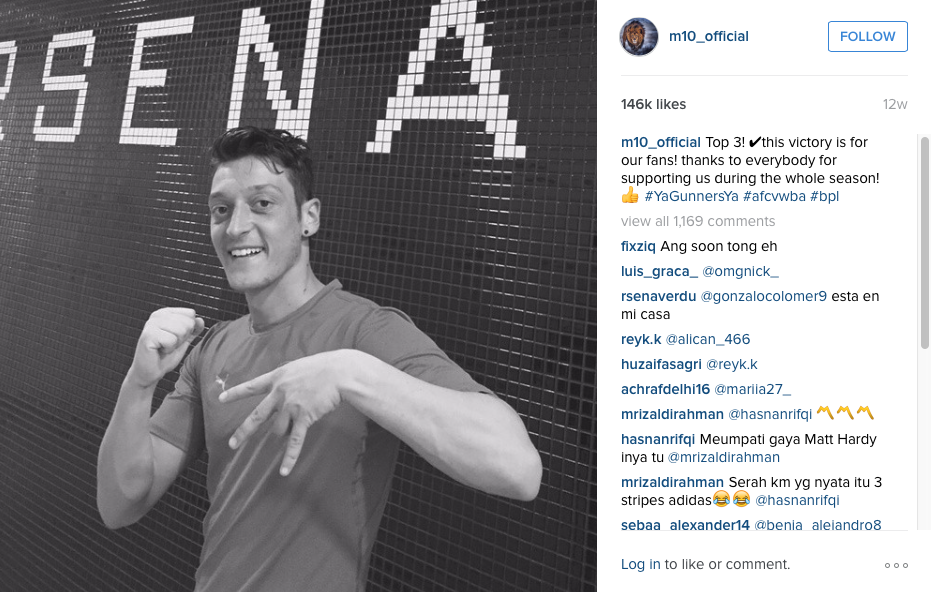 Özil will join the Germany national team next on international duty. The Arsenal playmaker was born in Germany to Turkish parents from by the Hışıroğlu village which is located in the Zonguldak province of North-Western Turkey.
See More
Arsenal star Ozil predicts more Turkish players to join Premier League: Five potential candidates
Mesut Ozil reveals he loves Turkish food