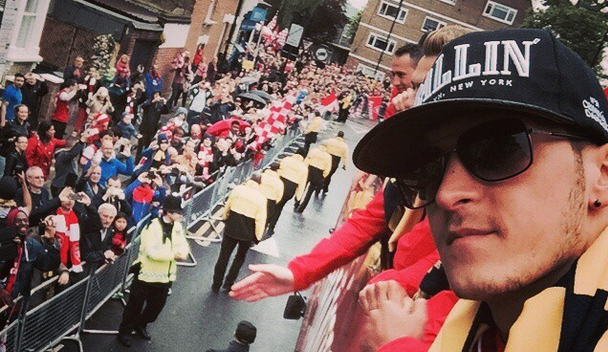 Arsenal playmaker Mesut Özil is no stranger to making fashion statements and he was at it again in the FA Cup parade when he showed up with sunglasses and a baseball cap despite the rain.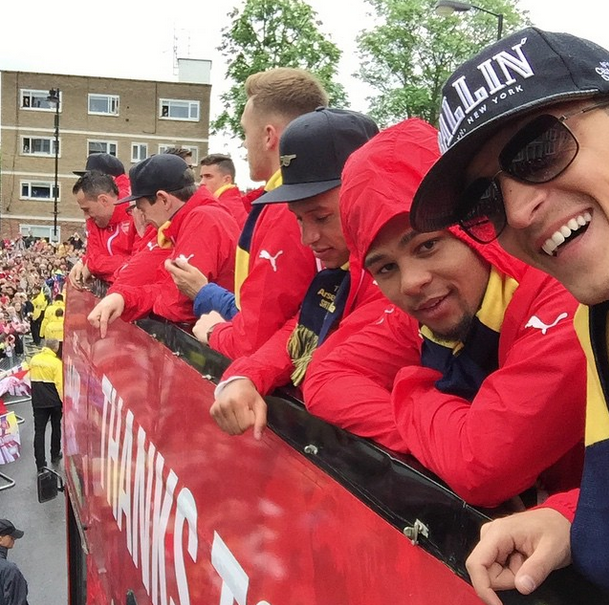 Özil's teammates Wojciech Szczęsny and Jack Wilshere also thought it would be appropriate to wear black sunglasses despite the sun nowhere to be seen.
The Arsenal star also posted an image of himself in Pharell-like attire along with the caption, "Gn8, #LaFamilia #BeHappy #özil #ozil."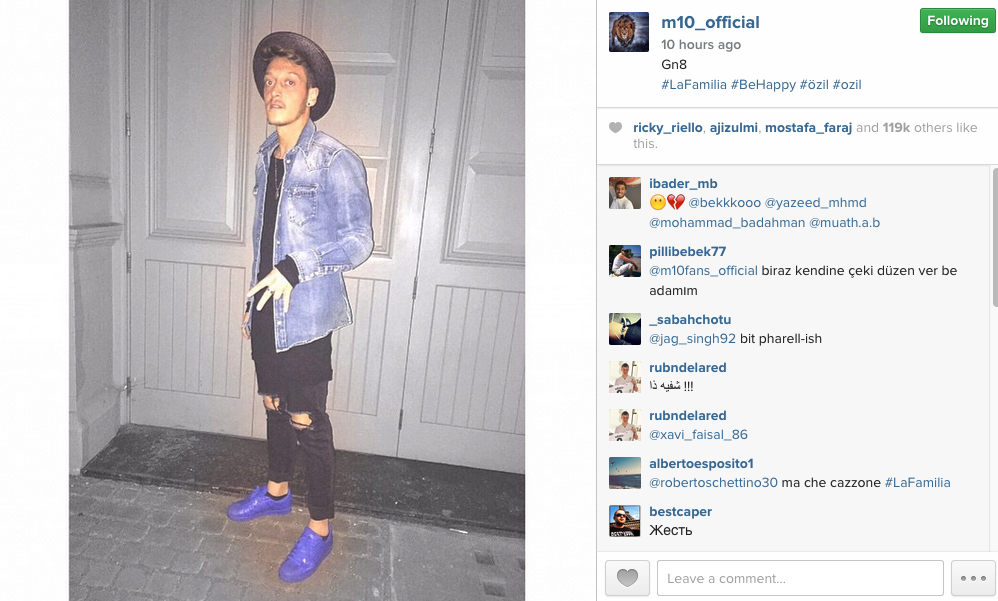 Arsenal won the FA Cup for the second season in a row following the 4-0 win over Aston Villa at Wembley stadium
An estimated 200,000 fans attended last years FA Cup parade according to the Evening Standard and a similar number of fans were expected to turnout today.
The Worlld Cup winner has now won two trophies in two seasons at the North London based club – both the FA Cup. The Gunners had not won silverware for nine years following last seasons FA Cup trophy.