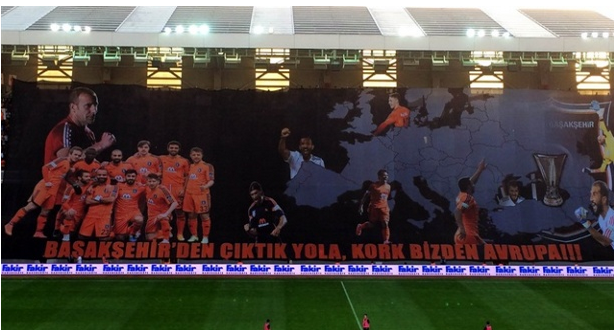 Başakşehir fans unveiled a giant tifo ahead of the Istanbul derby against Fenerbahçe at the Fatih Terim stadium.
The Istanbul minnows main fan group the Boz Baykuşlar (Grey Owls) held up a giant poster with a message translating to: "We came from Başakşehir, fear us Europe."
The poster had a picture of the Başakşehir team and a map of Europe.
Başakşehir are on course to finishing the league in fourth place which would be an unprecedented achievement in the clubs history.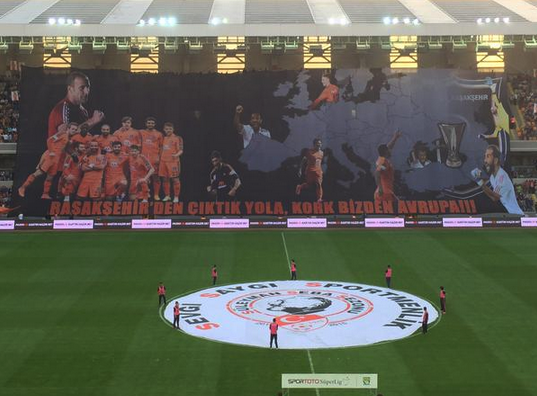 Başakşehir recently changed their name to Medipol Başakşehir after signing a sponsorship deal with the Medipol health group.
The Istanbul minnows have changed their name for the second time in a year. Başakşehir were formerly called İstanbul Büyükşehir Belediyespor and were owned by the Municipality of Istanbul.
The club changed their name in June 2014 to İstanbul Başakşehir Futbol Kulübü after becoming privately owned.
Başakşehir will ensure a fourth place Europa League finish with a draw against Fenerbahçe today.