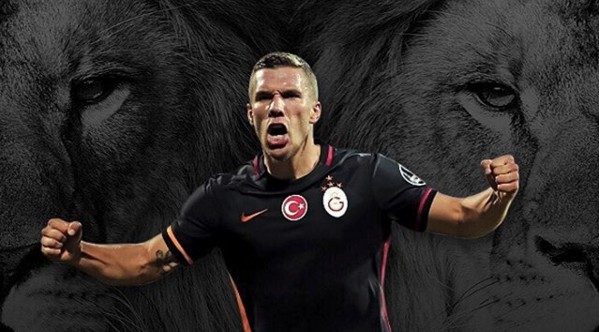 Galatasaray striker Lukas Podolski is perhaps the most prolific social media enthusiast in the Turkish Super League and there was no way he was going to miss the chance of getting his thoughts on the Intercontinental derby across.
Podolski shared an Instagram photo of himself celebrating with two Lions in the background – the king of the jungle happens to be the emblem of Galatasaray.
The World Cup winner also added the following caption: "Haydi Aslanlar!! Bugun büyük gün, derbi günü! Today big day, derby day! Let's go Lions… #matchday #derby #Istanbul #poldi #strassenkicker #cimbom #aslan #galatasaray #gazver"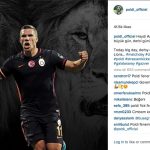 The former Arsenal striker is expected to start against Fenerbahçe in his first Intercontinental derby since joining over the summer transfer window.
Galatasaray are currently second but Fenerbahçe are third on goal difference while Beşiktaş are in first place.
The Germany international scored the winning goal in the 2-1 win over Benfica in the Champions League midweek.
The 30-year-old striker now has five goals in all competitions for the Lions this season including four in the league and one in the Champions League.
See More
Arsenal boss Arsene Wenger is happy with Mesut Ozil says agent
Man Utd legend David Beckham is Barcelona star Arda Turan's role model