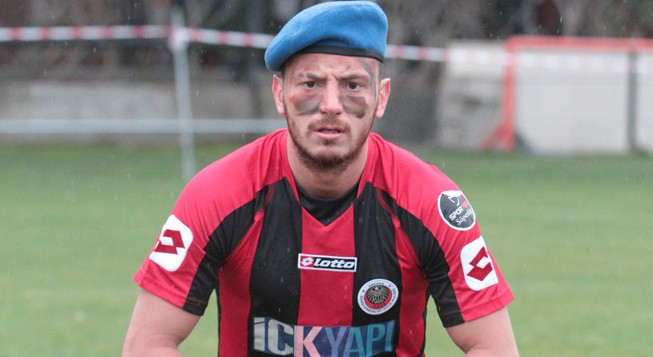 Trabzonspor midfielder Salih Dursun made worldwide news when he sent off referee Deniz Bitnel during the 2-1 defeat against Galatasaray – only to get sent off himself for the incident.
https://twitter.com/TurkzZ/status/701479086338744325
There were also a further three other Trabzonspor players sent off in the same game. Salih drew most of the headlines leaving Aykut Demir's red card going relatively unnoticed. However, in the ensuing hours after the game the refereeing report claimed that Demir threatened to shoot the referee in the leg.
Apparently Demir threatened the referee and offered him out after the game. The Turkish international denies the claim but his case is currently under investigation by the refereeing discipline committee (PFDK) and he could face a 4-10 match ban if found guilty.
Trabzonspor president Muharrem Usta revealed that necessary action would be taken if his player was found to have made threats towards the referee.
Demir has a history with firearms and was investigated by the police last September when a bullet from a gun licensed to him was found shot through a window at the Karadeniz Teknik University science campus.
The powerful defender is nicknamed the 'Commando' was fined by his club and banned from carrying firearms.
See More
Three reasons why Tottenham should sign 'new Mesut Ozil' Yunus Malli
Three reasons Liverpool should keep Lazar Markovic