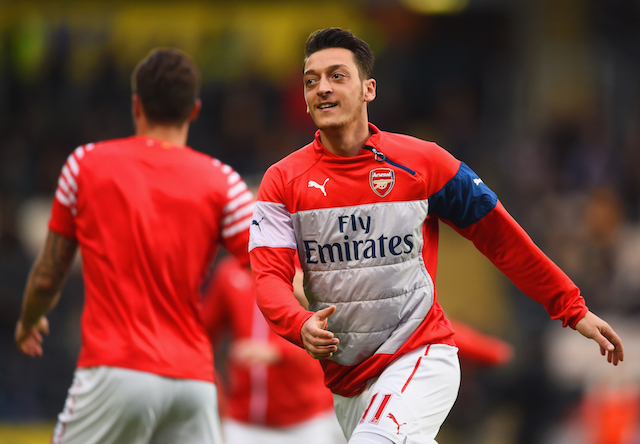 Arsenal youngster Iwobi has revealed that while going on loan has its merits playing alongside world-class Mesut Ozil is even more beneficial.
"With going out on loan, it's men's football so you have to win all the time [and develop] that 'anything to win' kind of mentality. So you learn things quicker on loan," Iwobi told the Arsenal Weekly podcast.
"But when you're playing with world-class players and training with them every day you become a better footballer in my opinion. You learn a lot more training with the likes of [Mesut] Ozil and [Alexis] Sanchez."
The 19-year-old striker has never played for another club on loan and rose through the youth ranks at Arsenal before breaking into the first-team.
Iwobi scored the Gunners second goal in the 2-0 victory over Everton at Goodison Park over the weekend to keep alive his sides title hops.
The goal was the Nigeria international striker's first Premier League goal of the season for the Gunners.
As role-models go Ozil is a pretty good example considering he has won the World Cup and two FA Cup titles.
Ozil has also provided 19 assists in the Premier League – the highest in the league – and also has seven goals in all competitions this season.
Iwobi is the nephew of Jay Jay Okocha who is a dual Nigerian-Turkish citizen, having acquired Turkish citizenship as Muhammet Yavuz while playing for Fenerbahce.
See More
West Ham star Dimitri Payet edges out Arsenal's Mesut Ozil to win London Player of the Year
Arsenal boss wants Mesut Ozil to score goals like Thierry Henry