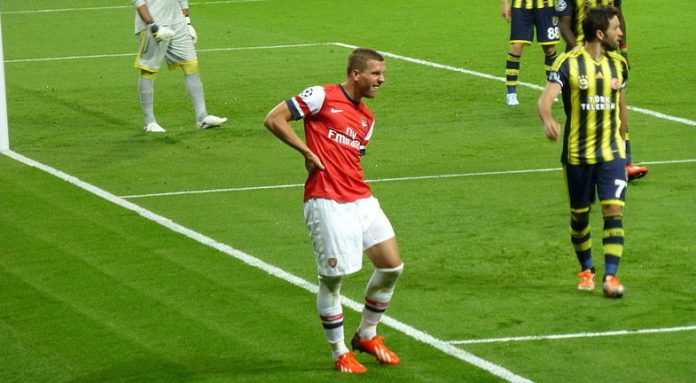 Arsenal striker Lukas Podolski admitted that Galatasaray are keeping tabs on him and revealed that he does not know whether he will stay in London or leave in January.
"I spoke about Galatasaray's interest in the past, I do not know what will happen in January," Podolski said.
"I want to do whatever is in my best interests, I have to think of myself now. 
"Galatasaray did make me an offer, they have been in talks with me via my agent for a while."
Galatasaray made an offer for Podolski this summer but the 29-year-old striker decided to stay at Arsenal.
Podolski has played just 88 minutes of Premier League football this season for the Gunners.
The German international is reported to be unhappy at Arsenal due to a lack of playing time.
"I don't say that I want to leave or that I leave in winter. I just think about my situation and my situation is unhappy," Podolski was quoted as saying in the Guardian.
"It is like anyone who is not getting a chance at doing their job."