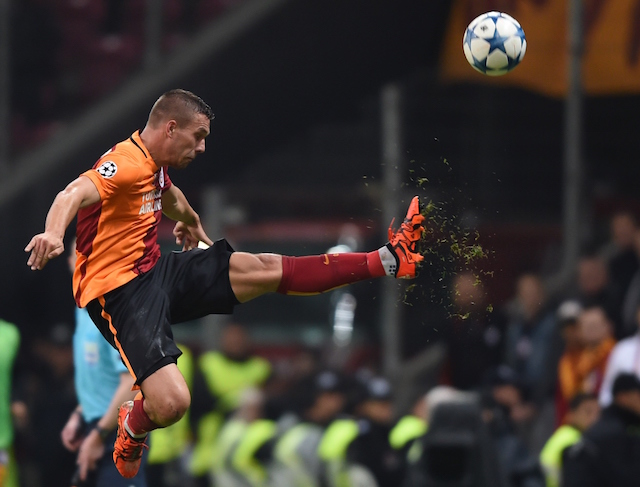 Manchester United manager Jose Mourinho seems to be under pressure from all angles. The Portuguese head coach has come under fire from sections of the fans and media following a disappointing run of results but he has also made a few enemies in the Germany national team setup over his treatment of Bastian Schweinsteiger.
Mourinho relegated Schweinsteiger to the reserve side over the summer after revealing that he has no plans for the former Bayern Munich star.
Despite being unable to train with the first-team the 32-year-old midfielder has stayed humble and regularly sends out messages on social media backing his team.
Mourinho may have thought Schweinsteiger would have been forgotten about in the reserves but his former international teammates continue to raise their concerns regarding his treatment.
Podolski trolled Mourinho following the Red Devils 4-0 defeat against Chelsea calling for 'Schweinsteiger please' with a winking emoji.
#schweinsteiger please 😉👊🏻

— Lukas-Podolski.com (@Podolski10) October 23, 2016
Germany national team keeper and Bayern Munich star Manuel Neuer also defender his former teammate recently and described his as being one of the best midfielders in the world.
Neuer revealed that a player of Schweinsteiger's calibre belongs on the field and not training 'individually'.
"I really hope Bastian gets some consideration soon," Neuer was quoted as saying by the Guardian. "We all know he's one of the best midfielders in the world. He belongs on the field for Manchester United and not training individually."