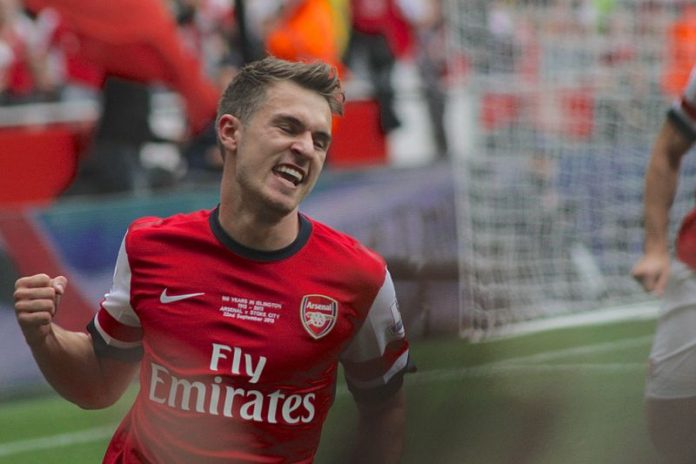 Arsenal midfielder Aaron Ramsey owes his rise to prominance as a goal scoring midfielder to the arrival of Mesut Özil according to British journalist Michael Cox.
Writing for the official Arsenal website Cox said: "It's no coincidence that Ramsey's explosion into a top-class goalscoring midfielder came immediately after Ozil arrived at the club. In the following home game, an equally convincing 4-1 thrashing of Liverpool, Ozil was also excellent."
See More:
Arsenal News
Turkish Football Abroad
Arsenal playmaker Mesut Ozil can win the Ballon d'Or says Kaka
Özil joined the Gunners from Real Madrid in 2013 and Ramsey has hit double digits in the goals scored department in both the 2013-14 and the current league campaign.
The 24-year-old midfielder managed a grand total of three goals in the 2011-12 and hit the back of the net just twice in 2012-13.
Ramsey has scored three and provided four in his last seven league games.
The World Cup winner missed three months due to injury but returned to the first team around the turn of the year and started hitting form around February.
Özil won the Vitality Player of the Month and PFA Fans Player of the Month award for April and has been nominated for PFA Fans Player of the Season award.