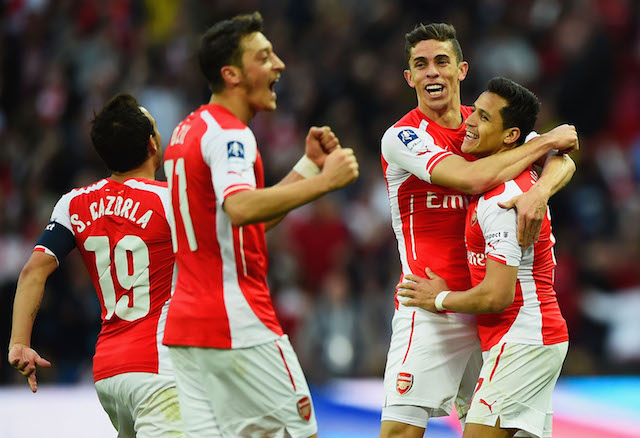 The former Chelsea star Frank Lampard has stated that Aaron Ramsey must recognise that Mesut Ozil is Arsenal's number 10.
Lampard went onto say that the Welsh international should develop the defensive side of his game in order to succeed at Arsenal.
"Ramsey has to change his game and think about the defensive side of his game," Lampard stated on Sky Sports' Monday Night Football.
"With [Mesut] Ozil playing so well he knows he's not going to get that number 10 role, so he'll have to drop deeper.
"Ramsey has to see that Ozil is the number 10 and drop back in.
"It's alright playing like he does when you're playing the lesser teams, but when you're playing top teams you need to be more secure."
Özil is has won the Arsenal Vitality Player of the Month award for the past two consecutive months and has 13 assist in 15 Premier League games this season.
According to Wayne Veysey of Footballinsider247, the new deal would see his wage increase from £50,000-a-week to £180,000-a-week and make him the best-paid player in the Gunners history.
Arsenal take on Manchester City in the next round of games in the Premier League.
See More
5 little-known facts about Barcelona star Arda Turan
Is Mesut Ozil finally showing his true colours at Arsenal?