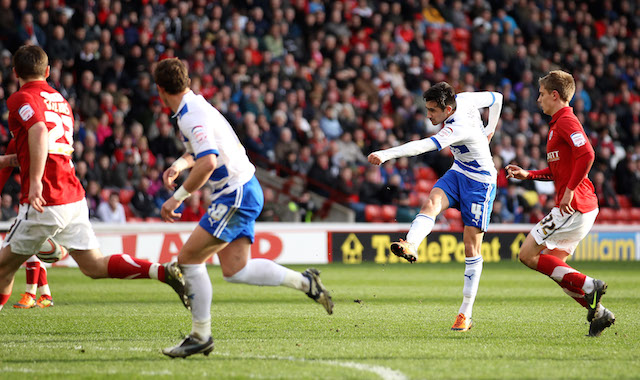 Jem Karacan became the latest player to join Galatasaray this summer so we asked George Flood who is a Reading fan and also happens to write for the International Business Times what he made of the move.
Flood revealed that Karacan was a boyhood Galatasaray fan and that he built close ties with the fans and coaching staff during his time at Reading.
"Jem Karacan, a boyhood Galatasaray fan and former Turkish youth international, joined Reading as a teenager and became very well liked by supporters and coaches alike due to his boundless energy coupled with an insatiable work ethic," Flood said.
Karacan is an assiduous midfielder who makes up for a lack of technical ability with his work rate and determination.
"While certainly not the most technically gifted midfielder you are ever likely to see, he is determined and enthusiastic. He is perhaps somewhat limited in an attacking sense but can certainly never be accused of lacking passion or shirking his responsibilities," he added.
Flood also underlined that while the midfielder has suffered with injuries he should have made a full recovery and be ready for Super Lig football next season.
"Having formed a critical part of the 2011/12 side who gained promotion to the Premier League, Karacan eventually succeeded Jobi McAnuff as captain but unfortunately a ruptured cruciate ligament in his right knee kept him out for 15 months and sadly prevented him from leading the side on a consistent basis," he said.
"Should he prove himself to be sufficiently over that injury, then Galatasaray have themselves a dependable and motivated squad player who will always give 100% to the cause. "
Galatasaray were crowned Super Lig champions for the 20th time last season earning the right to wear the fourth star.
The Lions will compete in the Champions League group stages for the fourth consecutive season.
See More
Man Utd striker Robin van Persie will fly to Istanbul on Sunday
Top Five goals Nani scored for Manchester United