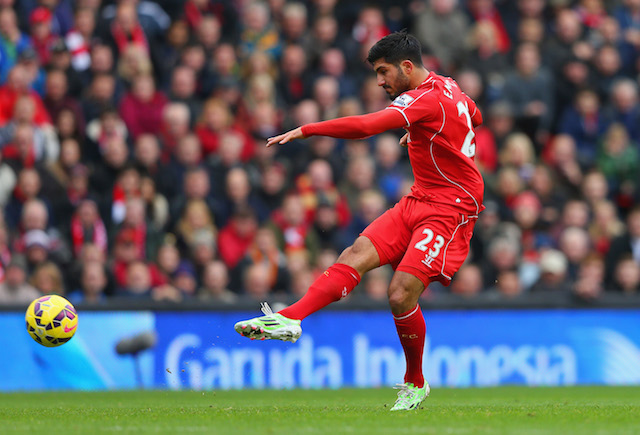 Liverpool midfielder Emre can has stated that the former French international Zinedine Zidane was his favourite player growing up.
During a question and answer session on Liverpool's official twitter place, the 22-year-old was asked who he modeled his game on growing up and who he idolised. "Zinedine Zidane was my favourite player," Can responded.
Zidane currently manages Real Madrid who take on Manchester City in the Champions League semi finals next week.
Can is currently out of action following an ankle injury he sustained during Liverpool's 4-3 win over Borussia Dortmund in the quarter final's of the Europa League.
This is Can's first major injury since joining Liverpool from Bayer Leverkusen at the beginning of last season. The 22-year-old was a major part of Klopp's starting line-up. Can had cemented a place in Liverpool's first eleven prior to his injury.
Liverpool take on the Spanish outfit Villareal in the Europa League semi finals next week.
See More
3 things we learned about Emre Can following Liverpool draw against Dortmund
Liverpool star Emre Can reveals details of his Turkish root