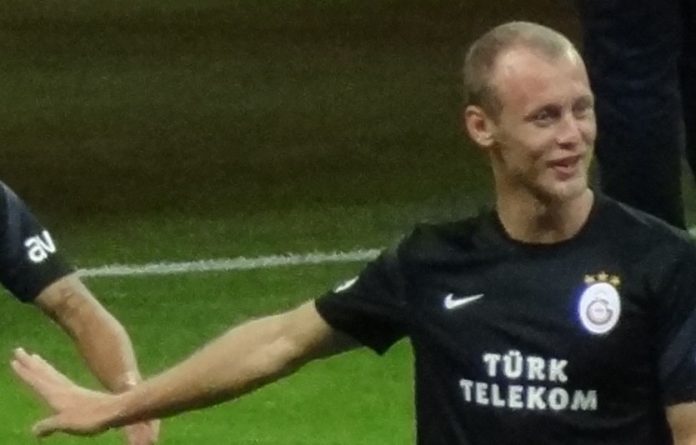 Roberto Mancini wants to replace Vidic with Semih Kaya
[divider]
Roberto Mancini wants to replace Nemanja Vidic with Galatasaray's young centre back Semih Kaya according to the Italian Press.
An article in Italian sports paper Tuttosport stated that Mancini met with the Inter President and has requested that the club sign Kaya in January.
Mancini worked with Kaya while managing Galatasaray. The Italian 50-year-old has previously said that Kaya was his favorite Turkish footballer.
Kaya still has four-years left on his contract and makes €1.5 million per-season.
The Turkish international has been valued in the region of €10 million by his club.
Kaya has also been linked with Juventus, Manchester United, Atletico Madrid and Inter in recent weeks.
The Galatasaray centre back has made 18 appearances for Galatasaray this season.