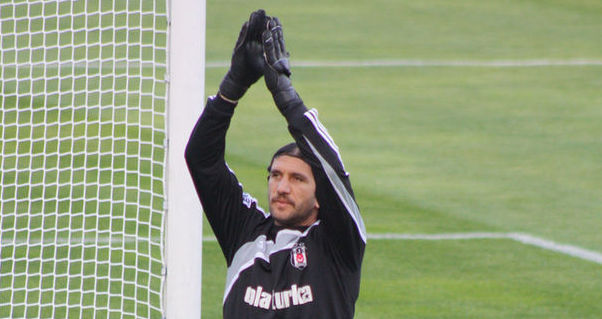 Rüştü Reçber included in UEFA's 'Europe's favourite goalkeepers' list 
[divide]
The former Barcelona, Fenerbahce and Besiktas goalkeeper Rüştü Reçber has been included in UEFA.com's 'Europe's favourite goalkeepers' list.
[box type="shadow" align="" class="" width=""]
Turkey: Rüştü Reçber (Uefa.com)
The former Fenerbahçe SK and Beşiktaş JK goalkeeper's rise mirrored that of Turkish football. Rüştü appeared for Turkey at EURO '96 and UEFA EURO 2000, then helped his side win bronze medals at the 2002 World Cup and – with a heroic shoot-out performance against Croatia – propelled Turkey to the last four of UEFA EURO 2008. Amazingly, goalkeeping was not the one-time Barcelona man's original calling. "I played in goal because the first-choice keeper at my amateur club went to do military service," he revealed. "To begin with, I was a goalkeeper for the first team and a striker for the youth team, but my coach urged me to focus on goalkeeping due to my height."
[/box]
See More:
Turkish National Team News
Kazim Richards returns to Turkish national team setup
Felix Brych to referee Netherlands vs Turkey clash
Rüştü kept 68 clean sheets in 159 Turkish Super League encounters and played a staring role in Turkey's run to the World Cup Semi Finals in 2002.
The former Barcelona keeper has 124 caps for the Turkish national side.