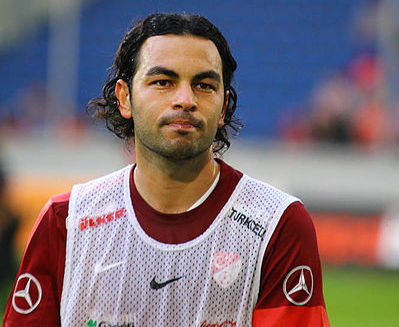 Selçuk İnan denies Galatasaray exit [divider]
Selçuk Inan has denied that he will be leaving Galatasaray in January.
The Galatasaray captain released a statement on the official club website.
The statement read: "Rumours that I will be leaving Galatasaray are false. As Galatasaray captain I will always try my hardest, it does not matter who our manager is, my teammates and I are always ready to do our part for the team. My only goal is the win the league title."
Inan has been closely linked with moves to Inter, Everton and Leicester City over recent weeks after falling out with former Lions manager Cesare Prandelli.
The Turkish international has however, improved his form under recently appointed coach Hamza Hamzaoğlu.
The 29-year-old joined Galatasaray from Trabzonspor on a free transfer in July 2011.
Inan has two goals and three assists in all competitions for Galatasaray this season.