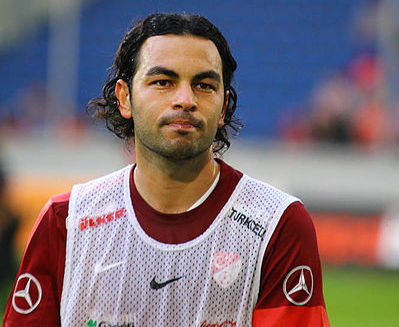 Selçuk İnan – 'Prandelli was a great guy' [divider]
Galatasaray midfielder Selçuk İnan revealed that he had a great relationship with former manager Cesare Prandelli.
"Prandelli was a great guy," İnan told TRT.
"Rumours that we did not get on are totally false.
"I really liked him but things did not work out, that happens in football sometimes but it does not change the fact we got on well together."
İnan believes Hamza Hamzaoğlu plays a more attacking brand of football compared to Prandelli.
"Hamza has a different approach to football, there is no right and wrong in football, there are successful defensive and attacking based sides," İnan said.
"But Galatasaray struggled to play defensive football and the fans wanted a more attacking, flamboyant style and that is where the problems occurred with Prandelli in my opinion. 
"Prandelli had a vision for us but it was difficult to implement and needed more time. 
"Hamza likes to play more attacking football and that is better suited to the players currently at the club."
Hamzaoğlu has yet to lose a Süper Lig game in charge of Galatasaray since taking over in December.