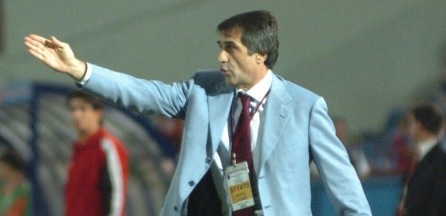 Şenol Güneş disappointed with Bursaspor [divider]
Bursaspor manager Şenol Güneş revealed that he was disappointed with his sides performance in the goalless draw against Başakşehir.
"We did not deserve to win, we did not deserve to lose," Güneş said.
"A draw was a fair result, it was a low tempo game lacking any sort of excitement.
"We made too many unforced errors and struggled to break down the Başakşehir defence. They defended really well and made no mistakes.
"There was an element of tiredness, we played on Monday against Fenerbahçe and then had this game on Friday but there are no excuses at the end of the day.
"We must grow stronger."
Bursaspor remain in fifth place following the draw but could find themselves in seventh position if Trabzonspor and Gaziantepspor win over the weekend.
Güneş lead Turkey to an unprecidented third-place finish at the 2002 World Cup.