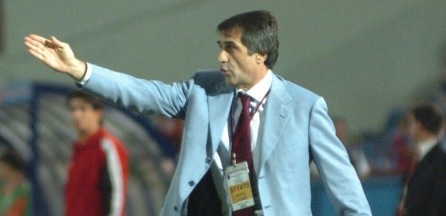 Şenol Güneş takes swipe at Fatih Terim [divider]
Şenol Güneş took a swipe at the way in which Fatih Terim is managing the Turkish national team.
"Footballers must act responsibly but so should those in charge," Güneş said.
"When I was in charge of the national team it our our team, the countries team, not my team. 
"Those in charge should never forget their time at the top is temporary, if they start abusing their power and thinking they can do what they like when they like then the public will turn on you and start calling you out."
Güneş who is currently manager of Bursaspor, lead Turkey to an unprecidented third-place finish at the 2002 World Cup.
Terim has been heavily criticised following the crisis between Gökhan Töre, Hakan Çalhanoğlu and Ömer Toprak.
Töre, Toprak and Çalhanoğlu were involved in an altercation last year which resulted in a gun being pulled on the Bayer duo.
Töre was reported to have had a fight with a friend of Toprak while a friend of the Beşiktaş winger held a gun to both Bayer players.
Terim was lambasted for calling up Töre and dropping Hakan as well as Ömer for the Brazil and Kazakhstan games.