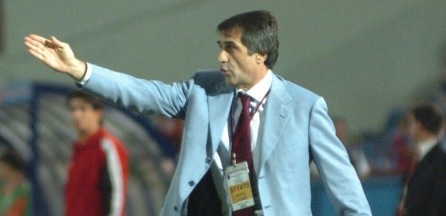 Şenol Güneş – 'Those in charge are destroying Turkish football' [divider]
Bursaspor manager Şenol Güneş lambasted the Turkish Football Federation and discipline committee in his pre-match press conference ahead of the Kasımpaşa game.
Güneş criticised the federation for giving Emre Belözoğlu a light punishment while handing heavy penalties to other players.
"If you don't have a level playing field there can be no competition and we cannot improve," Güneş said.
"Punishments in Turkish football are given depending on the player, if a club or player has power and the right people backing him he can get out of anything."
Güneş also slammed the federation for lacking justice and mismanaging Turkish football.
"They talk about Fairplay but these are just words, the same things always happen," Güneş said.
"At this rate nobody will continue watching football, they will watch soap operas and other television programs. 
"Nobody goes to games anymore anyway, nobody wants to talk about the problem either. 
"Nobody is happy with the way Turkish football is being run, they are killing the excitement of the game. 
"We can't even talk anymore without getting ridiculous fines, they want to shut everyone up and destroy the game."