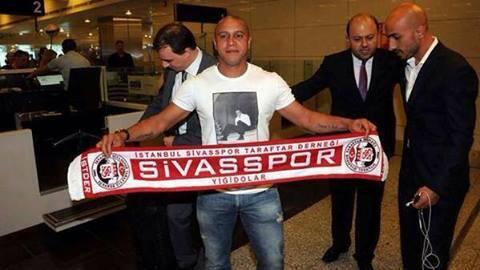 Sivasspor attendance drops to 3000 per-game [divider]
Sivasspor crowd attendances have dropped from a total of 54,325 for the 2013-14 season to 25,183 this season.
Crowd attendances have decreased drastically following the introduction of the controversial Passolig system.
Each Passolig card sold automatically results in a credit card and bank account being opened at Aktif Bank.
The cards are issued by investment bank Aktif Yatirim Bankasi AS which $1.3 billion of short-term debt as of June, which rates it six levels below investment grade according to Bloomberg.
The company issuing the cards can sell private data to third parties and charges a bank commission on every sale.
The Passolig system is currently being taken to court by a non governmental organization named Supporter Rights Solidarity Center (Taraf-Der).
2013-2014
Sivasspor-Torku Konyaspor 2-0 10.470
Sivasspor-Eskişehirspor 3-2 8.121
Sivasspor-Kasımpaşa 1-2 7.346
Sivasspor-Gençlerbirliği 2-0 4.420
Sivasspor-Kayseri Erciyesspor 2-0 6.037
Sivasspor-Bursaspor 2-1 8.345
Sivasspor-Antalyaspor 0-3 5.332
Sivasspor-Çaykur Rizespor 3-1 4.254
TOTAL: 54.325
2014-2015
Sivasspor-Gaziantepspor 1-2 3.127
Sivasspor-Torku Konyaspor 0-0 3.422
Sivasspor-Gençlerbirliği 1-0 2.144
Sivasspor-Çaykur Rizespor 0-1 3.003
Sivasspor-Eskişehirspor 1-1 3.238
Sivasspor-Kayseri Erciyesspor 1-1 3.377
Sivasspor-İstanbul Başakşehir 0-2 2.974
Sivasspor-Kardemir Karabükspor 2-0 3.898
TOTAL: 25.183