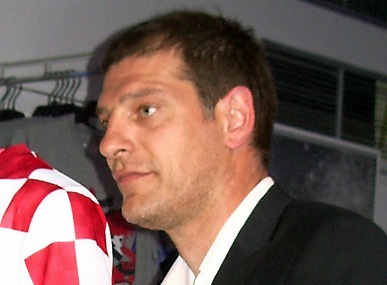 Slaven Bilic admits being inspired by NBA legend Phil Jackson [divider]
Beşiktaş manager Slaven Bilic has revealed that legendary NBA coach Phil Jackson has been one of his major sources of coaching inspiration.
"One of my favourite books is legendary Chicago Bulls coach Phil Jackson's book, Sacred Hoops," Bilic told German magazine 11 Freunde.
"For example, B J. Armstrong would come off the bench at the end of the game and win them so many games. Scottie Pippen passed to Micael Jordan, Armstrong would run to his right and create space on the left which Jordan would exploit and score.
"Having this kind of vision, where everybody can visualise moves and positions drilled during training before they even happen is a dream in football right now. Very few players have this sort of vision to be able to know where everyone is and what is going around them with their eyes closed.
"I can only think of Rooney who has this sort of vision, he is able to draw a mental picture of what the opponent is thinking. It is a really powerful tool."
In 1996, as part of celebrations for the NBA's 50th anniversary, Jackson was named one of the 10 greatest coaches in league history.