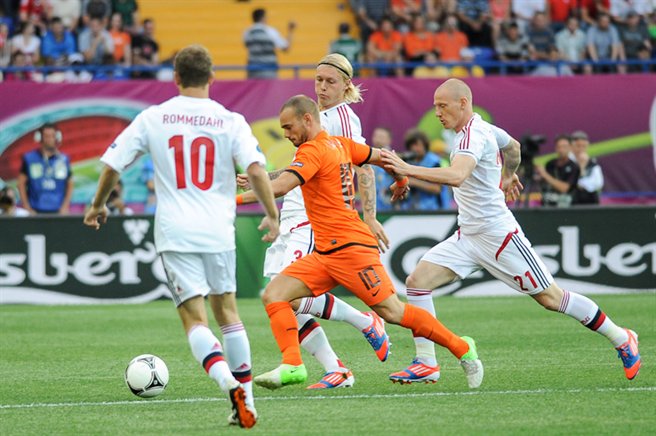 Sneijder has been one of Galatasaray's best performing players this season with the highlight being the brace he scored against rivals Fenerbahce.
The Netherland's international has however experienced a turbulent season at Galatasaray having endured a pay dispute with the club and losing his place in the staring XI.
According to the Turkish newspaper Hurriyet, Sneijder met with Galatasaray's new Vice President Abdurrahim Albayrak and Sporting Director Ali Dürüst to discuss his future.
"I am not looking for a move away from the club, my only aim is to help Galatasaray win the league," Sneijder said.
The news report goes on to say that Sneijder was unhappy with the previous President Ünal Aysal, "We spoke about extending my contract and promises were made to me however, these promises were broken.
"When I asked about the situation regarding my wages the previous management didn't answer my calls."
Sneijder ended the meeting by saying, "I want to help the club win the fourth star."
The 30-year-old playmaker has made one assist and scored three goals in 14 appearances for Galatasaray this season.