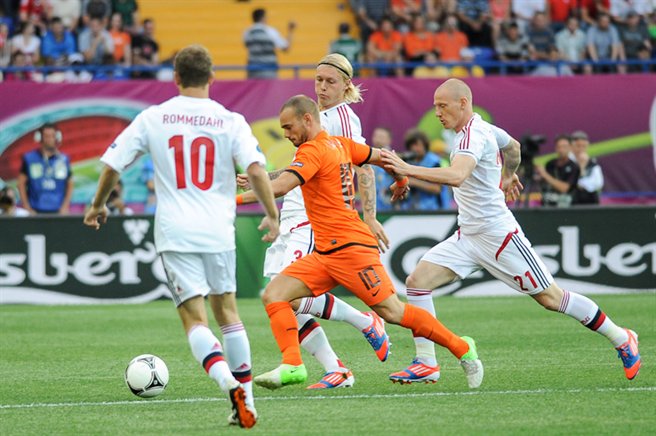 Sneijder's agent to meet with Galatasaray
[divider]
Wesley Sneijder's agent Guido Albers will meet with Galatasaray to discuss a new contract for his client.
The Netherlands international was reportedly promised a new contract while Unal Aysal was President.
However, the clubs new Preisdent Duygun Yarsuvat has stated that he is unwilling to extend Sneijder's contract until the financial situation at the club has been resolved.
Galatasaray board member Ali Dürüst has said that the club want to keep Sneijder at the club.
"We have no problem with Wesley Sneijder, he has no issues with us, we have not even considered selling him," Dürüst said.
"We want him to stay with us and he has 1.5 years left on his contract. 
"We will talk about extending his current agreement but there is no rush and Sneijder has no urgency to renew at this moment in time either."
The former Real Madrid player lead Galatasaray to Turkish Cup glory last season and played an important role in Galatasaray reaching the Champions League quarter-finals.
Sneijder has scored four goals in 19 appearances for Galatasaray this season