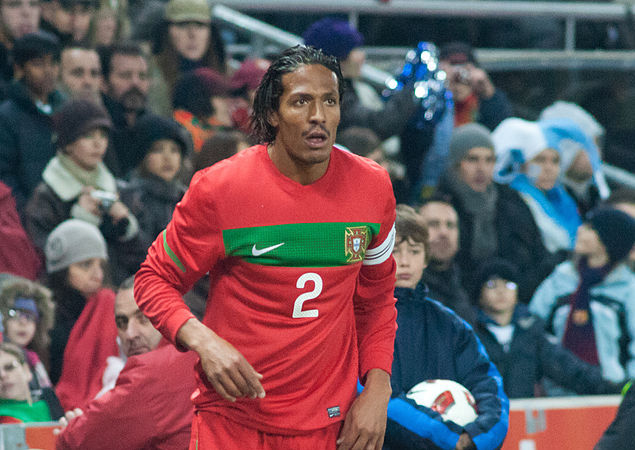 England beat Portugal 1-0 in an international friendly yesterday but the main talking point after the game was not the goal but Bruno Alves' flying kick on Harry Kane.
The Fenerbahce defender almost decapitated Kane but miraculously missed a direct impact with his head.
The Tottenham striker was left unscathed by the challenge but it did not Twitter flooding with tweets mocking the tackle.
For those who missed the game this is what happened.
RED CARD! Bruno Alves sent off for some high karate on Harry Kane! #ENGvPOR Brought to you by @bet365 https://t.co/SuhQGjb5PU

— ITV Football (@itvfootball) June 2, 2016
Alves was likened to the Karate Kid.
Bruno Alves–the Karate Kid 😂 pic.twitter.com/KKxpQWYctW

— B/R Football (@brfootball) June 3, 2016
There were countless tweeters who likened Alves' challenge to outrageous tackles like in the clip below.
Bruno Alves – is that you? #ENGvPOR https://t.co/prCYaC9LaF

— Football Tips (@footballtips) June 2, 2016
Others blamed his rash challenge on being influence by his national teammate Pepe.
https://twitter.com/yousef738/status/738458059127828480
This was just hilarious.
Live replay of Bruno Alves dropkick on Harry Kane. pic.twitter.com/n5PjeNDQGy

— Football Vines (@FootballVines) June 2, 2016
And this one was pretty shocking.
Bruno Alves practising his tackles in training… pic.twitter.com/ugAF6hq5yv

— The Sun Football ⚽ (@TheSunFootball) June 2, 2016
More karate kick action.
Bruno Alves' pre-game warm-up: pic.twitter.com/lLadMseXqe

— B/R Football (@brfootball) June 2, 2016
Some blamed Alves' challenge on him secretly being an Arsenal fan and wanting to take out Spurs star man upfront.
Bruno Alves is obviously an #Arsenal fan

— ArsenalFanTV (@ArsenalFanTV) June 2, 2016
Poor Pepe kept on getting most of the blame.
RED CARD! Bruno Alves sent off, having taking tackling advice from Pepe. #ENGvPOR

— Paddy Power (@paddypower) June 2, 2016