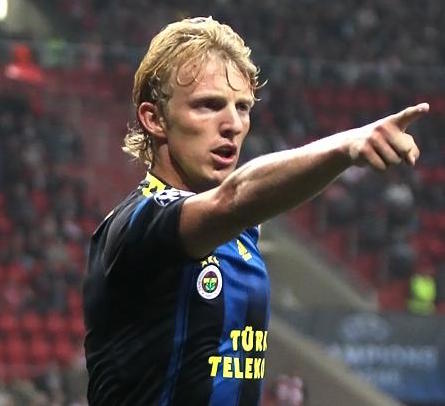 Southampton target Dirt Kuyt admits he could leave Fenerbahçe next season  [divider]
Fenerbahçe winger Dirk Kuyt has admitted that he could leave at the end of the season.
"My contract with Fenerbahçe runs out at the end of the season," Kuyt said.
"Fenerbahçe want me to stay but there are offers from elsewhere as well. 
"I will have a meeting with my agent to make the best decision for my future. 
"There has not have been an offer from Feyenoord."
The hard working forward's contract with Fenerbahce runs out at the end of the season.
Southampton have been closely linked with the former Netherlands international.
The former Netherlands international joined Fenerbahce from Liverpool in 2012 for €1 million.
Kuyt scored 71 times in 285 matches for the Reds and 24 goals in 104 international appearances for Netherlands.
The 34-year-old now has three goals and two assists in all competitions this season.