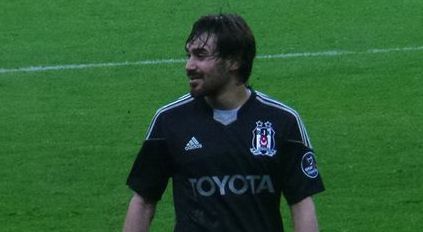 Southampton target Veli Kavlak undecided on future [divider]
Beşiktaş midfielder Veli Kavlak admitted he is undecided on his long term future.
Kavlak's contract runs out this summer meaning clubs will be able to enter direct talks with the player in January unless the Black Eagles extend his current deal.
"I have a contract until the summer, we are playing in the Europa League and challenging for the league title," Kavlak said.
"Therefore I will not speak about any transfer rumours.
"I don't wish to talk about the speculation, these rumours spread like wildfire in Turkey.
"I will evaluate my current situation with my family, I have always wanted to play in Europe's strongest leagues and that is still one of my dreams.
"However, I owe any interest being shown to Beşiktaş and have the upmost respect for the club.
"This will be a very difficult decision and one I need to make with my family."
The 25-year-old midfielder has just one year left on his current deal.
Southampton, Swansea, Napoli and Stuttgart are reported to be keeping tabs on Kavlak and monitoring his contract situation.
Kavlak joined Beşiktaş for £600,000 from Rapid Vienna in 2011 and has seven goals and 14 assists in 122 appearances for the Black Eagles.