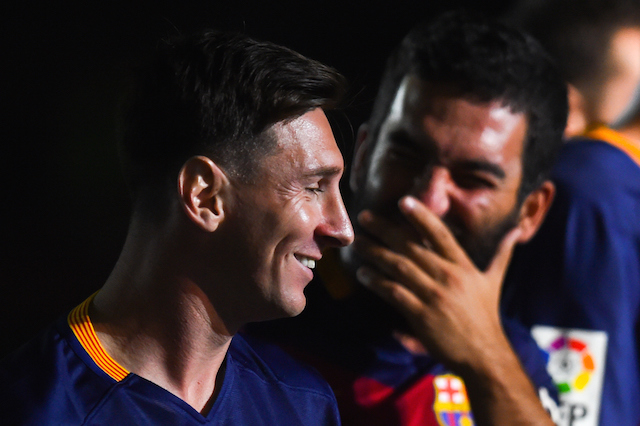 The Spanish Football Federation (RFEF) support FC Barcelona in their bid to immediately register Arda Turan despite the FIFA transfer ban in the never ending merry-go-round surrounding the short-term future of the Turkish international.
Barcelona would be able to circumvent the FIFA regulations on a technicality due to the RFEF ruling that states a player with a long term injury (Rafinha) can be deregistered and replaced with an unregistered player.
The board of the RFEF met on Monday and agreed to help Barcelona with their appeal to register the bearded winger, with FIFA currently attempting to block.
Representatives of 12 Spanish clubs agreed to help Barcelona at the meeting and in a statement published in Sport (via Cadena Ser), Daniel Barroso, sporting director at Hercules, stated:
"I don't understand why FIFA will not accept a rule which we have in the country. It's a rule which benefits a team in a league in which all members understand and accept. I don't know what the problem is."
The reigning La Liga champions have already served their transfer ban which prevented the club from registering new players over the summer.
Barcelona will be able to register new signings in January but under the RFEF ruling under these special circumstances Turan should be able to play immediately.
See More
Arsenal star Ozil predicts more Turkish players to join Premier League: Five potential candidates
Three little-known facts about Arda Turan