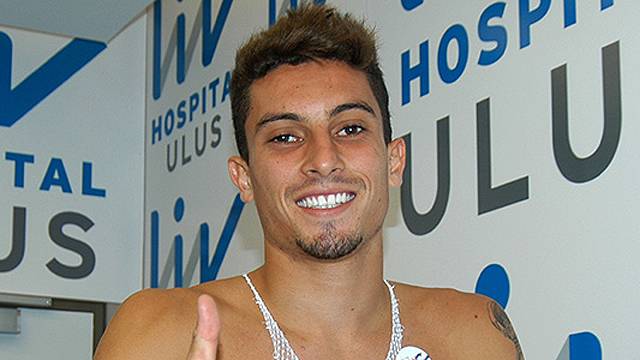 Spurs target Alex Telles to stay at Galatasaray says agent[divider]
Alex Telles will stay at Galatasaray this January according to his agent Fernando Otto.
"Telles wanted to play regular football, that is every players desire," Otto said.
"It is natural to want to play and when a player does not he has to consider his options.
"Telles had a tough time under Prandelli and he was seriously considering losing because he was not developing, he was not playing, he had little to no contact with the manager. 
"The arrival of Hamzaoğlu has had a positive effect on Telles, he is playing regularly again, the manager always talks with him and works together with him.
"Telles will not be leaving in January, he loves Galatasaray."
Tottenham have been in talks with Galatasaray for the 22-year-old defender according to Eurosport Turkey.
Galatasaray board member Abdurrahim Albayrak recently confirmed that the club had received offers for Telles.
"An official bid has been made for Alex Telles, however, we have no interest in parting ways with our player," Albayrak said when asked about interest from an Italian club.
Telles joined Galatasaray on a €6 million transfer from Gremio last January and has four-years left on his contract.